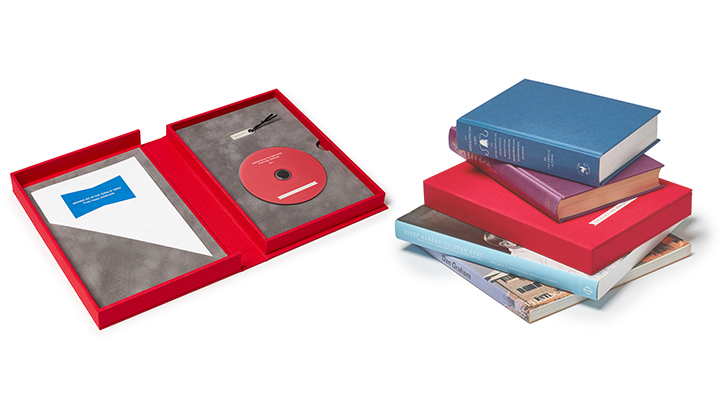 We're absolutely delighted with the new presentation boxes for our Spoken Portraits. Each one has been hand-crafted specially for us by the wonderful folk at Bespoke & Bound. If you don't know Bespoke & Bound, they're a collective of master craftspeople who make, print and emboss the most exquisite albums and boxes. 
It's been a hugely enjoyable process collaborating with their founder Gareth and box maker Cat to come up with the design. We wanted something really special for a feature that will form a treasured part of a family or business archive. It had to be able to accommodate CDs, a USB stick and a paper insert and be made from the highest quality materials. 
We settled on a design that, when closed, has the look and feel of a rare book. Each box has been hand-bound in book cloth and lined with suedette (vegan suede), with our logo embossed on the cover. There's an extra tray in some of the boxes. This is so that they can hold additional CDs if the Spoken Portrait lasts over an hour.
You can view more images here.